In recent times, having a home gym to work out has become popular among many households. Because there are a lot of people that want to stay healthy in our society right now. And it is a major breakthrough that people witnessed during the covid-19 era. Thus many people want to build a home gym in their households right now. And the same goes for boxing gyms as well since many enjoy a round of sparring with a punching bag to ease their mind. So there is a high demand for home boxing gym equipment right now in the market. Therefore if you are someone who owns reselling or sports goods business, then here is a good chance for you to earn money.
In this post, you will learn why you should make this into a business opportunity to make the most profits imaginable. And it will allow you to shake things up in your business by opening it up for a new business venture. But before all this, you need to know why there is such a high demand for this equipment. So let's find out some of the benefits of home boxing gym equipment that many sought after.
Benefits of home boxing gym equipment
The following list will have all the most influential benefits that home boxing gym equipment brings to its users. And it will show you how much they actually help reduce many inconveniences that gym-goers experience. So let's start off with this list of benefits. And later on, we will tell you what you need to buy to complete a set of boxing gym equipment.
The user won't have to stay in queue until its their turn to have a go at the punching bag at their home. Therefore they have all the freedom to start their sparring session whenever they want.
And they do not need to give up their session for another who is waiting as well. Therefore they can practice to their heart's content with any issues.
Users won't have to wear gym equipment that others use after their sessions. And this is a major issue that many people avoid practicing boxing at the gyms. Since no one wants to use common gym equipment everyone use as they are bad for hygiene.
Can place them wherever the user want at their own homes unlike at gyms. So people can have all the space around their punching bag work out harder.
Saves money on gym memberships since they have all the equipment at home to train.
Benefits like the ones mentioned above are simply why people prefer to buy home boxing gym equipment to train at home. And that is why people are switching over to them while making a huge demand. So if you were to invest them in it right now, then you will be able to earn a lot. But first, you need to know what to buy. Therefore let's find out where you should invest your money.
What do you need to buy?
To complete a set of home boxing gym equipment, you need to have 2 main parts. And these two products are the ones you should invest in to make money. So let's find out what you need to buy and later on we will tell you the best place to buy them as well.
1. Punching bags
First and foremost, the most crucial thing you need to start a home boxing gym is the punching bag. Because if the home gym does not have this, then it's useless to call it a boxing home gym. So, the first thing you need to focus on to complete the set is to buy wholesale punching bags of good quality. And this will lay the foundation for your business of selling home boxing gym equipment. Also, this product has a high demand as a single product as well instead of a set. Because many people prefer to relieve their stress over a punching bag these days.
But you need to check some factors before you buy to check its quality. Because there are many low-quality punching bags out there that can be a bad investment for you. So by considering the list below you will be able to avoid this situation happening to you and your business.
The punching bag should be made with a good quality material that can withstand a lot of pressure. Because it goes under a lot of harsh conditions while the user is training. So the material is always the first factor you should consider when you are buying punching bags. And this will help you avoid any bad investments you do for these bags. Since there will be less likelihood of a chance that the bags you provide be returned.
The next thing you should check is the size of the punching bag. Because even for homes, a punching bag should be of appropriate size like the ones you see in the gym. So make sure you buy wholesale punching bags in good sizes.
The next crucial part is the material inside the punching bag. Because to have an effective sparring session you need to have a reliable and durable material inside them. And the hardness of the material should be perfect without being too smooth or too hard. Therefore check the material inside to ensure a good overall punching bag for your customers.
2. Boxing gloves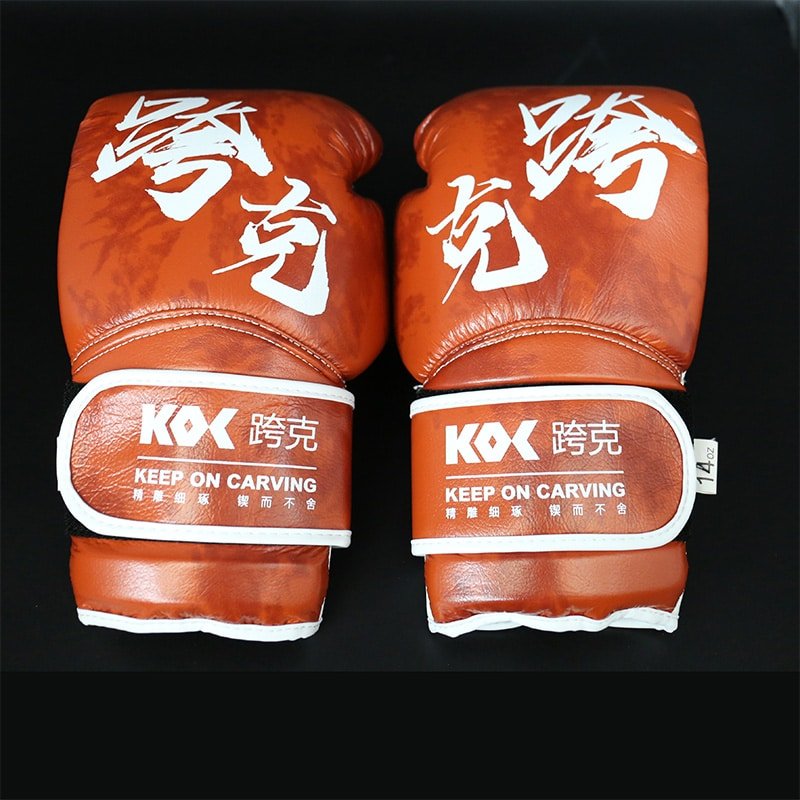 The next most important part of the home boxing gym equipment set is the boxing gloves. Because you need protection for your hands to spar with the punching bags. If not you will sustain great damage to your hands and fingers. And that is they have become a must in almost every martial arts gym you can find in the world. So same as with the punching bags, the boxing gloves also have a higher demand as an individual product. Therefore you won't have any issues selling them in your stores even as a single product.
But it will be more effective if you were to sell both products as a set. Because the demand for them is at an all-time high. However, to do so, you need to find the right supplier who can sell these products at wholesale value. Since you will need a lot of them for your business venture. And lucky for you, the place where you are right now is the best in the industry for what you need. So let's find out where you should go for your inquiries next!
Poweraptor -The best place to buy all types of gym and boxing equipment

If you are looking to buy some of the best strength and fitness equipment, then you have come to the right place. Because Poweraptor is one of the leading manufacturers in the market today that makes some of the finest equipment. And our soft medicine ball or wall ball is one of the most popular products right now in our collection. Like all our products, we make our wall balls with the highest quality raw materials. And with our OEM and ODM services, you can brand your logos and colors to make them your own. So contact us today and get all the information regarding our products before your first purchase. Buy now from us and let your customers enjoy some of the best equipment to work out.